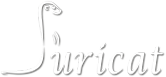 When cost-effective does not mean bottom end
So far, continuous seismic monitoring has been performed at the few permanent seismic stations distributed across the territory. Acquiring the key parameters of the ground and/or structure motion during an earthquake or other excitations, in real time, is an increasing demand.
SURICAT is a cost-effective strong-motion accelerometer designed for permanent monitoring of structures: precise enough to provide information of engineering interest, cost-effective for being employed in extended networks.
To see Suricat in pills, click here.
What is it?
SURICAT is a 3D digital accelerometer, equipped with GPS, designed for permanent installations on structures. SURICAT is designed to be connected to the network via an Ethernet cable, from which it is powered and through which it sends the data.
In absence of a network, SURICAT stores the data in the internal memory until the network returns operative.
SURICAT is powered from an internal lithium battery that provides autonomy for a few hours. The internal microSD card can store data for several days.
What is it meant for?
SURICAT is designed to record acceleration time series at the installation site.
The GPS module provides the absolute timing.
SURICAT can be used for monitoring the seismic response of structures or for monitoring the effects of strong-vibrations on structures.